Have you seen the changes to My GS? Click MY GS above & follow the prompts to reset your password. »

Cookie Season is January 15 through March 7.
Watch Girl Scouts Lara and Josie as they UNBOX the recognitions available for the 2021 Girl Scout Cookie Program!
Continue >

Racism and hate have no place here. Girl Scouts of Texas Oklahoma Plains, and our Girl Scouts of the USA sisterhood, stands for all girls, volunteers, and staff to ensure liberty, justice, and equity for all as we equip girls with courage, confidence, and character who are making the world a better place.
Continue >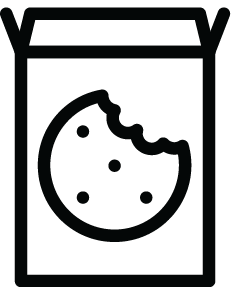 Introducing our new Cookie Entrepreneur Program Kit. Each Kit comes with instruction by age level as well as supplies needed for the level specific activities that help your Girl Scout earn her Cookie Entrepreneur family pin and a fun patch.
Continue >

The Girl Scout Family Connection is your family's go-to, super fun guide to getting the most out of this year in Girl Scouts! It's a resource packed with helpful tips and fun activities for the whole family. Download yours now.
Continue >


20 Jan 2021
Two day shopping event, February 4 & 5, benefiting Girl Scouts of Texas Oklahoma Plains, just in time for Valentine's Day (or any day)!

Girl Scouts of Texas Oklahoma Plains