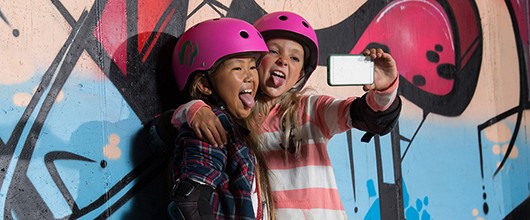 When you just can't wait for what you'll do next, you can do anything!
At Girl Scouts, girls are always counting down to the next adventure they'll go on together. Maybe it's artistic. Maybe it's an experiment. Maybe it's getting outside or helping the community. 
With us, the possibilities are endless, and you'll make a bunch of new friends who just can't wait to go with you. Together, you'll find out you're capable of more than you ever imagined. 
So what are you waiting for?
 


Need to know more to help you decide what's right for you? Check out all the different ways to have fun at Girl Scouts. Or, see all the exciting possibilities Girl Scouts offers for girls of all ages and choose your adventure.
Be the role model she'll remember forever. Check out ways to volunteer.


Lifetime Membership
"Once a Girl Scout, always a Girl Scout." Lifetime membership is available to any individual who accepts the principles and beliefs of the Girl Scout Movement, pays the one-time lifetime membership cost, and is 18 years of age or older or is a high school graduate or the equivalent.

Lifetime membership dues are $375. Girl Scouts who are registered members when they graduate from high school can get a special lifetime membership at a reduced cost of $195 if they apply for lifetime membership before their current annual membership expires. (Register as a Lifetime Member by Sept. 1 after you graduate.) Check out more information.